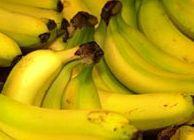 A new banana export company has been set up in Mogadishu, the capital city of troubled African nation Somalia.
The founders of the new operation, Fruit Som, have explained that the plan is for the company to become an umbrella organisation for Somali growers as it looks to grow banana exports to outside markets, Mareeg reported.
At the company's launch event, group chairman Sheikh Osman said he hoped to bring many Somali farmers, but mainly banana producers, into the fold.