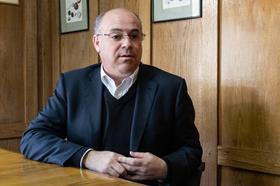 The president of Chilean fruit producer association Fedefruta has welcomed a decision by the Ministry of Agriculture to declare an agricultural emergency in four regions due to the ongoing water shortage, noting that it will ensure that much-needed aid reaches stricken producers.
In a statement issued on Thursday, Jorge Valenzuela said: "It is tremendously valuable that resources are being destined to help the producers who face the most complicated situation in the regions of Coquimbo, Valparaíso, O'Higgins and Maule, due to this drought that is in the most critical moments.
"The declaration of agricultural emergency is a necessary and urgent aid for farmers, and we hope that it will soon be extended to other areas. We support the Ministry of Agriculture in all these measures."
Valenzuela continued: "Even considering the importance of the announcement by Minister María Emilia Undurraga, because it will be a help to many, it is key to point out that if we want to ensure food and water consumption, and even electricity supply from now on, we have to decide right now on public policies and investment in water infrastructure, a strategic water plan to respond to all the country's needs.
"In that sense, we are waiting to know the water plan that President Sebastián Piñera is soon to announce, as he mentioned last Friday in ñuble."