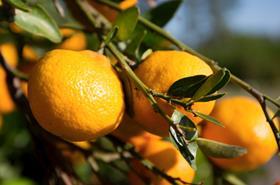 University of Florida (UF) researchers are hoping to discover new methods to help citrus growers fight citrus greening (or Huanglongbing/HLB) disease with the support of recently awarded federal grants.
Three teams of scientists from UF's Institute of Food and Agricultural Sciences (IFAS) received nearly US$4.5m in US Department of Agriculture (USDA) funds to study new ways to manage the invasive insect causing millions of damage to Florida's citrus crops.
Michael Rogers, director of UF/IFAS Citrus Research and Education Center and coordinator of the UF/IFAS statewide citrus programme, saod the grants would build on an existing portfolio of success in finding solutions to combat citrus greening throughout Florida's citrus groves.
"They will contribute to the solutions we are providing that support citrus growers in sustainably and profitably growing citrus throughout the state,' Rogers confirmed.
Enjoyed this free article from Eurofruit Magazine and its team of editors? Don't miss out on even more in-depth analysis, plus all the latest news from the fresh produce business. Subscribe now toEurofruit Magazine.