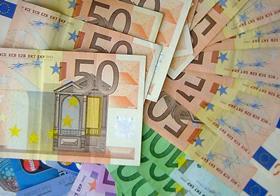 Spanish fruit and vegetable exports heading out of Europe made up 4 per cent of the country's total fresh peoduce export value in the first quarter of the year, bringing in €155m.
In volume terms, the trend was similair, with Spain sending 160,225 tonnes of produce to non-European nations, or 4 per cent of its total export volume for the quarter.
Imports from these countries, however, represented 65 per cent of Spain's quarterly total in value terms at a cost €512m, with volumes standing at 394,315 tonnes or 44 per cent of total imports, according to data from the Department of Customs and Special Taxes.
'For Fepex, the data reflects the existing inequality in the foreign trade of fruits and vegetables - while Spanish exports to non-European countries still represent a small part of the market, only 4 per cent, for imports they are important suppliers,' the body noted.
The main non-European destination countries for Spanish exports through the opening quarter of 2019 were Canada with €28.2m, the US with €19.2m, Morocco with €17m, Brazil with €13.5m and Saudi Arabia with €11m.
Morocco was the leading non-European fruit and vegetable supplier for Spain, with €264m, 32 per cent of the total purchased by Spain, followed by Peru with €54.5m and Costa Rica with €36.3m.