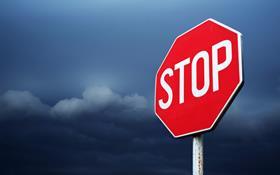 In Spain, Fepex has said that it is concerned over the impact of the recent announcement that Belarus is placing an embargo on fresh produce imports from the EU.
The Belarus ban, which was in response to international sanctions, also applies to the UK, Norway, Iceland, Switzerland, North Macedonia, Albania, the US and Canada.
Fruit and vegetables were included in a list of banned imports along with other food categories such as meat, dairy products and confectionary, while seeds were excluded.
The embargo had generated 'strong concern' among grouped Spanish exporters at Fepex, it noted, as Belarus was one of the few non-EU markets that performed well last year.
In 2020, some 5,602 tonnes of Spanish fresh produce was exported to Belarus, 28 per cent more than the previous year.
Spanish fresh fruits and vegetable exports to Belarus also grew in value last year, up 47 per cent to €4.26m euros.
For the first nine months of the year, sales to Belarus grew by 55 per cent in volume and 7 per cent in value compared with the same months of 2019, totalling 3,588 tonnes and €2.34m, according to data from the Department of Customs and Special Taxes.

'This positive evolution of Spanish fruit and vegetable exports to Belarus can be truncated with the ban announced by this country this week, which would begin on 1 January and last for six months,' Fepex outlined. 'For Fepex, despite the fact that the volumes exported to Belarus are not high, there is concern because it was one of the few non-EU markets that registered positive results.
'On the other hand, the measure shows, according to Fepex, that the political geostrategy increasingly determines the fruit and vegetable trade, both in the access of third-country productions to community markets and on the contrary, also having a negative precedent with the Russian veto, which has been in force since 2014 and has had a strong impact on certain productions, without adequate compensatory measures being established.'