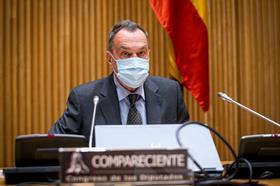 Spanish grower-exporter federation Fepex has warned that a law passed last year to protect domestic agricultural producers could encourage supermarkets to favour imported produce over locally-grown fruit and vegetables.
The Food Chain Law, passed last March, was designed to exert pressure on retailers to make pricing fairer and more transparent. It allows the government to fine retailers up to €1m for selling products at below-cost prices.
But Fepex told the government this week that the law could encourage supermarkets to source cheaper produce from overseas. It pointed to a 35 per cent increase in imports of fruit and vegetables in the last five years.
Moreover, the federation said implementing the law was proving problematic because market volatility made it difficult to calculate the true cost of production and therefore a fair price between the buyer and seller.
The price of tomatoes, for example, fluctuated between €1.62/kg and €0.28/kg in 2020, according to data from the European Commission.
Fepex is therefore proposing that the relevant price by retailers should be the average price of a product across the whole season.
The federation's director Jose María Pozancos stressed that while he continued to back the main objectives of the law, the requirement for price levels to cover the cost of production would result in a significant part of that production not being sold, thereby leaving more room in the market for cheaper imports from non-EU countries.
"The requirement for the agreed price to cover the cost of production, when production costs in Spain are higher than in competing countries, leaves Spanish growers unable to sell their fruit and vegetables at below-cost prices during periods of oversupply," he said.
"This means the damage caused by the law exceeds the good that was intended."
Spain imported 3.5m tonnes of fruit and vegetables in 2019, representing an increase of 35 per cent in the last five years. Imports from Morocco have gone up by 81 per cent in that time.
The problem is more acute in fruit and vegetables with overlapping production seasons such as tomatoes, watermelons and raspberries, which have seen increases of 138 per cent, 132 per cent and 381 per cent respectively.
Fepex said the law does not take into account the globalised nature of today's markets, nor the fact that prices cannot be predicted when production is planned.