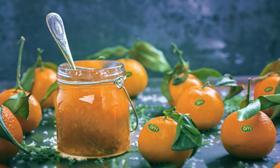 In Israel, the Orri Jaffa season began late this year following two heavy storms that hit in December and January, record rainfalls that held picking back by three weeks, although shipments to Europe and North America still began in earnest in late January with demand strong.
These rains were nothing compared to the other storm that was to follow, however, namely the spread of Covid-19 across the globe.
"Smooth trade was disrupted as the coronavirus moved west from China and caught the whole world up in a new situation," explains Tal Amit, head of citrus at Israel's Plants Production & Marketing Board (PPMB). "The farmers are facing a severe shortage of pickers, while broken supply chains and trading frustrations have put Orri Jaffa and other citrus farmers and packhouses into a difficult situation to is still cope with."
In response, the PPMB, together with the Israel government, came up with several solutions to ensure that the high overseas and local demand for the country's citrus – and Orri Jaffa in particular – could be satisfied.
These measures included the signing of a new order allowing young people to take part in the citrus harvest, and permanent workers being allowed to stay overnight in full accommodation to limit movement and health risks.
"Foreign employees from out-of-season products have moved to citrus orchards to help fill the lines," Amit continues. "These actions secured higher picking productivity when compared with the early days of the coronavirus outbreak."

All being well, the forecast for this season's Orri Jaffa crop stands at 90,000 tonnes, with the majority directed to export markets.
So far, export shipments have reached 60,000 tonnes – 20 per cent less than the same stage last year – with 45 per cent heading to France and 10-15 per cent to North America, as the market offers "high demand and good prices".

"Orri Jaffa's long season and long shelf life allows the fruit to be at its best quality and ride the current circumstances to prolong shipments into mid-May 2020, suppling fruit that is rich Vitamin C at the right time," Amit adds. "We are facing good demand from all markets, that seem to appreciate the high quality of Orri Jaffa and our capability to supply fresh and healthy food to almost every market – despite the current severe logistical conditions, sea shipments have never stopped."