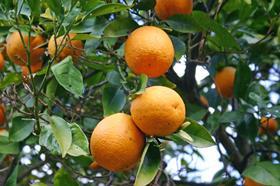 Navel production in California's Central Valley could hit a ten-year low over the coming season.
The region's 2021/22 packout is forecast at 67m cartons, down 14 per cent on the 78m cartons it produced in 2020/21. That's according to the 2021/22 California Navel Orange Objective Measurement Report, prepared by the California Department of Food and Agriculture.
Should the forecast ring true, it would be the lightest crop since the 2008/09 season, when 67m cartons were packed in the Central Valley.
The report put California's overall navel packout at 70m cartons for the 2021/22 campaign.
The report is based on the results of the 2021/22 Navel Orange Objective Measurement Survey, which was conducted from 15 June to 1 September (2021). It involved a sample of 785 navel orange groves, randomly selected proportional to county and variety bearing acreage, with 707 of these groves utilised in the survey.