South Africa has increased its avocado forecast for 2023 to nearly 20m cartons
The South African avocado industry has increased its export forecast to 20m cartons, which would be the second biggest export volume in its history.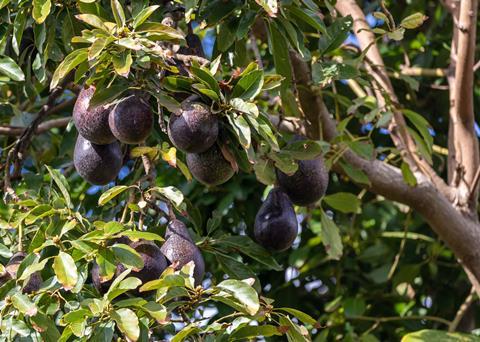 With this came the news that the early export season had run smoothly so far, with increased early shipments to Europe and the UK.
"Our exporters have a strategy of moving fruit as early as possible," said Subtrop CEO Derek Donkin. "So far around 6m cartons or 30 per cent of the crop has been packed and shipped, which will have arrived at destination within the next two weeks."
During the past few years growers have invested in early areas in the north of the country, as well as new orchards in the Southern Cape.
This has allowed South Africa to move close to a 12-month season for its local market, start exporting earlier and continue later towards the end of the year.
Exporters are keen to manage the mid-season export markets to avoid oversupply when big competitive volumes arrive from South America.
When South Africa gets access to China and perhaps India, growers will be given even more opportunities.
"With these opportunities in the future the South African industry is in a healthy space, and we expect further growth in future," said one exporter.
Clive Garrett, marketing director at leading South African producer ZZ2, said his company was pleased with the season so far.
"We have harvested and packed our Hass and they are arriving in the markets in excellent condition," said Garrett, who recently retired as chairman of the South African Avocado Growers' Association (SAAGA).
According to Donkin the latest forecast represents an increase of 10 per cent on the export crop.
"Our early assessment indicated a crop of 18m cartons, and we are pleased that we can now raise it to 20m cartons," he said.
Three years ago, before Covid-19, South Africa's avocado shipments exceeded 20m cartons in a season. Donkin said that increased shipments, coupled with markets being reasonably strong, would help growers deal with higher production costs on the farm.