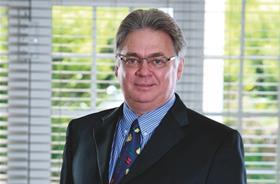 Former Capespan chief executive officer Johan Dique has died, with the company announcing the news today (26 January).
It is the second loss of a South African fresh produce industry leader this week, following the news of the passing of legendary table grape personality Aat Hoekstra.
Capespan's CEO Tonie Fuchs said that the company had learned with great sadness of Dique's death.
"It is with great shock and sadness that Capespan has learnt of the unexpected passing of Johan Dique,' he said. 'He was a giant in the South African agriculture industry and served as Capespan's CEO from 2011 to 2016."
In expressing his sympathy for Dique's wife and children, Fuchs said that he played a huge role in the reshaping of Capespan into a modern fresh produce business. "He will be sorely missed," he said.
Tributes to Hoekstra

Meanwhile tributes are still pouring in for Hoekstra. South African Table Grape Industry (SATI) said the orange, blue and white colours of the Hoekstra fruit branded cartons were known the world over.
"The SATI board, management and all producers express our sincere condolences to Mr Hoekstra's daughters Maleen and Annett, the Hoekstra Fruit Farm group management, as well as the thousands of workers on their farms and in the export business."
According to Willem Bestbier, retired SATI chief executive, Hoekstra was a "true industry pioneer" who not only focused on building a successful business, but actively supported industry initiatives.
"We salute him for the great impact he made in improving the SA table grape industry,' he said.
SATI said that among other things, Oom Aat, as he was fondly known, also founded a table grape breeding initiative which included bringing some of the best new international varieties to the country.
"Prime Seedless and Starlight are the best-known cultivars that have been commercialised by Hoekstra in South Africa. Today more than 100 new cultivars from the Volcani Research Institute in Israel are being tested and evaluated on Hoekstra's farms through his involvement in the company Plant Genetics of which he is a shareholder."
Piet du Plessis, senior executive at the Karsten Group, said Hoekstra made an impact far outside the Paarl Valley.
"He made an incredible contribution to the industry. Prime Seedless is still the most significant early white table grape available to us and has been widely planted in the Orange River," he said.

Hoekstra's belief in seeded varieties is turning out to be true. "Evans Delight, is a red seeded variety which is now being planted again against the trend of totally seedless production."