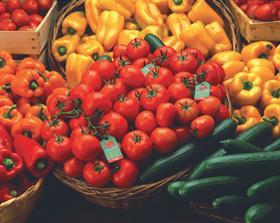 The Fresh Produce Association of the Americas (FPAA) has applauded the US Senate for voting to send the United States-Mexico-Canada Agreement to president Trump for final approval.
"This agreement is a positive for consumers who will continue to enjoy year-round access to healthful fruits and vegetables," said FPAA president Lance Jungmeyer. "Once put in place, the USMCA will continue to strengthen US businesses and trade in North America."
Members of the FPAA are US companies that rely on stable, reliable trade relationships in North America to provide jobs for employees and to provide high quality fresh produce to consumers throughout the year.
The FPAA has been working with a broad coalition of companies and industry groups to actively meet with Members of Congress urging them to formally pass the USMCA implementing language.
The group said that it was grateful for the efforts of Members of Congress from Arizona, California, and Texas to stand up for US consumers and businesses who would be negatively impacted if a so-called 'seasonal produce provision' was inserted in the USMCA.
'This short-sighted measure would also have led to reduced availability of fruits and vegetables during certain seasons, increasing the prices that consumers must pay,' the FPAA said.
The FPAA said it would continue to work with Congress to implement the new USMCA and to ensure that a seasonal produce provision or other measures are not adopted into US law.
'With such a strong, important USMCA, it would not make sense to implement policies that would reduce consumer access to fresh fruits and vegetables, and increase the prices they pay, while harming US businesses and undermining the strong trading relationships across North America,' the group added.
"Consumption of fresh fruits and vegetables has risen precisely because we have a beneficial relationship with Mexico, which has bountiful sunshine and microclimates for growing a variety of fresh fruits and vegetables, from avocados to zucchini," Jungmeyer explained. "The USMCA is a win for US consumers and US businesses."