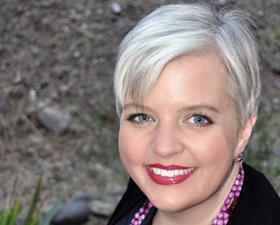 The Fresh Produce Association of the Americas (FPAA)has named Allison Moore as executive vice-president.
Previously serving as the association's vice-president, Moore will take on expanded duties including serving as the chief FPAA officer in certain meetings, and handling other administrative duties, particularly at FPAA's head office in Arizona, US.
Moore has a proven track record in crisis management, public relations, transportation and infrastructure projects, logistics and government affairs.
She has collaborated closely with organisations like the Arizona Mexico Commission, Border Trade Alliance and Canadian Produce Marketing Association.She has also served on the boards of various community groups such as the Greater Nogales Santa Cruz County Port Authority, Nogales Economic Development Foundation and Nogales Community Development Corporation.
"Allison is a 20-year veteran of FPAA who knows just about everything and everybody when it comes to keeping the border operating for imports of fresh fruits and vegetables from Mexico," said FPAA president Lance Jungmeyer.
"She gives FPAA members true guidance on regulatory matters, and she works closely with other industry leaders who set the tone for the industry at large, such as with her role on the Food Safety Council at the International Fresh Produce Association."
The FPAA is a non-profit trade association that represents over 120 US member companies involved in distributing, sales and transportation of fresh fruits and vegetables grown in Mexico. The FPAA leverages the efforts of private companies and partner-associations to increase the consumption of fresh fruits and vegetable from Mexico.