Hamburg operation will lead continued expansion as company looks to satisfy demand for sustainably sourced fresh fruit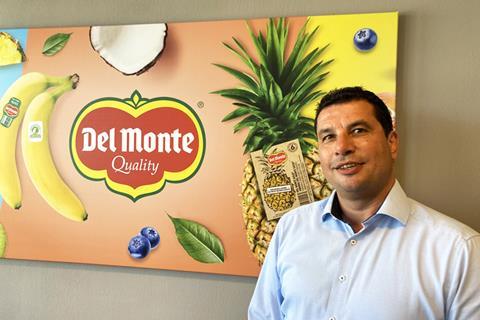 Leading fruit and vegetable marketer Fresh Del Monte Produce has opened a new office in Hamburg as it looks to build on what it says is strong market demand for bananas and other fruits.
According to the company, the decision to strengthen its presence in Germany was driven by the country's status as one of the largest per-capita consumers of bananas in Europe.
This, it said, made Hamburg an ideal location to enhance its offer and cater to regional demand for high-quality fruit.
In particular, Fresh Del Monte will look to emphasise its commitment to sustainability and environmental responsibility, in a market where a significant number of consumers look for those additional values.
The Hamburg office is expected to play a pivotal role in bringing Fresh Del Monte closer to what remains the country's main port of arrival for exotic fruits, and to build on existing connections between commercial and supply chain operations.
"We are very proud to open this new hub for the company in one of the most active cities in the world for our category, " said Oliver Engelken, commercial director at Del Monte Germany.
"Our mission is to enrich the lives of German households by providing them every day with healthy and sustainable Del Monte fruit and our commercial expansion will play a crucial role in bringing us closer to that goal".
To ensure the success of its new office, Fresh Del Monte said it planned to recruit a number of experienced industry professionals.
"Adding new talented individuals will be instrumental in sustaining customer acquisition and driving new categories expansion for Fresh Del Monte's broad product range," Engelken added.
"There are opportunities for both young talents and experienced professionals in commercial roles to join in Hamburg our fast-growing, dynamic German team."