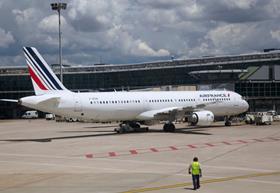 A consignment of fresh fruit and vegetables being flown from the Dominican Republic to France has apparently set off the fire alarm on board an Air France passenger flight from Santo Domingo to Paris, forcing the pilot to make an unscheduled landing on the west coast of Ireland.
The Boeing 747-400, which was carrying 142 passengers and 12 crew, landed at Shannon airport on the morning of 14 December to be met by the emergency services.
According to the Irish Independent, it is reportedly the third time in 12 months that an aircraft carrying "organic material" has been forced to make an emergency landing at Shannon airport.
While it had originally been thought that a batch of chilli peppers was responsible for triggering the plane's sensitive fire alarm and onboard extinguishers, it later emerged that the consignment included various items of fresh produce.
"Maybe there were some chilli peppers among the shipment but the alarm was set off because of the gas released by the fruit and veg," a spokesperson for Air France told the French edition of The Local.