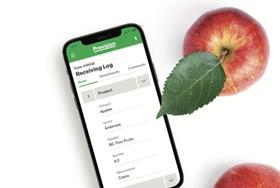 A multi-million dollar funding round will help Provision Analytics capitalise on a groundswell of digitisation in the food safety sector.
The Canadian company raised US$4.75m in its latest equity round. It will use the investment to further its software platform, which is designed to simplify audits and analytics for food safety.
Provision's customisable record templates contain automatic schedules, rules and alerts that boost process control. The process data is streamed into one central cloud for each client, allowing for faster audit completion and real-time process analytics.
"This helps food companies save time in proving regulatory compliance, while building management insight for safety, quality, and cost," according to a media release from Provision Analytics.
In the last year, Provision's signed revenue has approximately tripled, and its software is now used in more than 50 per cent of refrigerated food shipments in Canada.
"The digitisation we've seen in food accounting, inventory, and logistics is inevitable in food safety," said Provision chief executive Erik Westblom. "The missing ingredient in prior software platforms was their usability.
"Our drive is to make data entry easier for operators, to unlock automation and insight for managers. We believe this will help food companies discover efficiencies, and ultimately, produce safer food for consumers."
The latest funding round brings the company's total funding to US$6.5m.
The round was led by Level46 Investments, a private special-purpose entity established by the co-founders of TriWest Capital Partners.
Additional funding was contributed by Trailhead Capital, Serra Ventures, Waterpoint Lane and Voyager Capital, alongside other private investors.
DNV Global, one of the world's largest service providers for food safety and supply chain risk management, took a major equity position as part of a new partnership with Provision, which will see the software expanding into the European market.
"We couldn't be more proud of our funding partners, who contribute not only resources, but also global expertise," said Westblom.