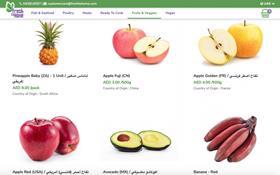 Fresh food e-commerce platform FreshToHome is among the first Indian companies planning to seek full control over their ventures in the UAE following changes to foreign ownership rules, according to Arabian Business.
Last month, the UAE abolished the law requiring a local sponsor to hold 51 per cent of any limited liability company based in the Emirate, opening the door to overseas businesspeople to own 100 per cent of their company.
India-based FreshToHome revealed that it was waiting for the new guidelines before registering its proposed agri-tech venture in Abu Dhabi as a 100 per cent-owned company.
"Our plans are taking time as we are waiting for the new 100 per cent FDI rules," Shan Kadavil, co-founder and CEO of FreshToHome, told Arabian Business. 'We are looking at the 100 per cent route for all our new ventures in the UAE."
The company, which is already established in the UAE with its fresh food e-commerce platform, is set to receive financial and non-financial incentives from the Abu Dhabi Investment Office (ADIO) for the development of new projects in the UAE capital, it was also revealed this week.
The aim of the incentives is to establish Abu Dhabi as a 'hub for agriculture technology capabilities', with FreshToHome planning investments in next generation aquaculture and agriculture solutions aimed at supporting food production in arid and desert climates.
In addition to FreshToHome, ADIO has also partnered individually with two other AgTech companies, Pure Harvest and Nanoracks, Arabian Business reported.