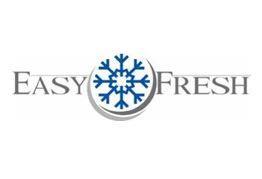 Easyfresh has announced that it is working on the development of a new logistics hotspot in Moerdijk, the Netherlands, which it has said will connect with 220 countries and territories worldwide upon completion.
FrigoBreda, co-owner of Easyfresh, is currently working on the construction of a coldstore in the port of Moerdijk.
According to the group, the aim is to complete the first phase of the new distribution centre this August.
The current distribution centres in Breda and Etten-Leur have 35,000 pallet spaces, while the new facility in Moerdijk will eventually accommodate 72,000 pallets.
"Its location on the water is unique,' said Erik Janse, business development director. 'Because Moerdijk is a seaport, all import traffic from – for example – South America and Asia can be booked directly to BL Moerdijk.
'Trucking from Rotterdam is no longer necessary for the goods coming to us,' he explained. 'Goods can be discharged directly at our own three-hundred-metre quay. In this way, we are making enormous savings in kilometres on the A15 and A16 highways."