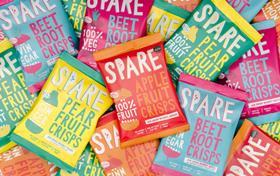 The globalfruit snacks marketis set to top $9 billion by 2027 as consumers switch to healthier food.
A new report by analysts Fact.MR suggests the fruit snacks market will grow at an average of 8.5 per cent a year over the next eight years on the back of healthy snacking moving from a niche into the mainstream.
Manufacturers are increasingly looking to take advantage of the trend by using more locally sourced, functional and natural ingredients in their fruit snacks, offering a clear opportunity for the fresh produce industry. That is compounded by the fact that government initiatives are seeking to clamp down on sugary and unhealthy products.
According to Fact.MR, North America has an overall fruit snack market share of more than 25 per cent, and the increasing millennial propensity for convenience foods with a high nutritional quota will drive the market in this area.
The Asia-Pacific region will be the most lucrative for the fruit snacks market during the forecast period with a growth rate of over 5.5 per cent, the report claims. Growing fears about high sugar intake, artificial ingredients and dissatisfaction with daily indulgence is causing Asian consumers to shift towards fruit snacks.
There is also opportunity in drinks, with beverages comprising over 35 per cent of the overall market share. A rapid increase in functional drink consumption due to increased health concerns is expected to drive the market for fruity beverages such as juice and smoothies over the coming years.
"Shifting consumer preference for easy and balanced snacking choices supported by the growing count of supermarkets and hypermarkets is expected to drive the global fruit snacks market," the report said.
E-commerce giants are also including active food catalogues on their websites, which again provide more exposure to fruit snack products because they do not have to compete for a physical space on the grocery shelves.