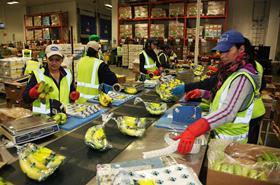 Fyffes has revealed in a statement that it has received competition clearance for its €751 takeover by Sumitomo Corporation's wholly owned subsidiary Swordus Ireland Holding Ltd.
The Ireland-based group's board of directors said that the European Commission had determined that it would not oppose the acquisition, thus completing the competition clearances required for the deal to go through.
Completion of the transaction remains subject to the sanction by the Court of the Scheme, at the court hearing at 11am (Irish time) on 16 February 2017.
Sumitomo has been active in the banana industry since the 1960s and is the market leader in Asia with a fully integrated business model with interests ranging from plantation operations in the Philippines to retail distribution across the Asian region.
Currently, the Sumitomo Group imports approximately 30 per cent of the bananas into the Japanese market.