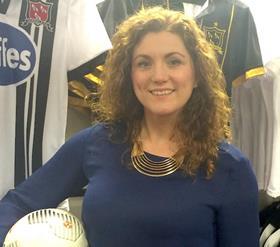 Irish fresh produce giant Fyffes is encouraging the country to get behind Dundalk FC, as the football club prepares to take on Europe's finest, whether in the UEFA Champions League or Europa League.
Main sponsor Fyffes is backing the club's '#GreenArmyNeeded' campaign, calling on fans across the country to get behind the team and support Irish football on the European stage.
Dundalk is facing a crucial UEFA Champions League qualifier against Poland's Legia Warsaw on 17 August, and believing that 'beneath every jersey we've all got green in our veins,' the club is extending a warm welcome to all football fans in the hope they will come to the Aviva Stadium in large numbers to make their voices heard in support of Dundalk FC.
"The support of the fans will be vital to the team on the night and throughout their European campaign,' said Fyffes marketing manager Emma Hunt-Duffy. 'Given the large capacity of the Aviva Stadium, we are hoping for a big turnout in order to generate the special atmosphere that Irish football fans are famous for around the world.'
To help Dundalk FC in their quest, supporters are asked to intensify their social media efforts using the hashtag #GreenArmyNeeded so that as many football fans as possible will answer the call.