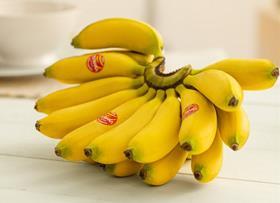 Banking and asset management group Investec has said Irish tropical fresh produce multinational Fyffes is well positioned to make further acquisitions and could spend as much as €60m in the coming year to expand its business worldwide.
In an advisory notice sent to investors and subscribers, Investec analyst Ian Hunter published estimates that suggested Fyffes' annual sales could reach almost €1bn within two years and, thanks to the recent purchase of new melon production in Central America and the closure of its Irish pension scheme, its profitability was likely to increase notably over the same period.
"Fyffes' three recent corporate actions, combined, drive a 1.8 per cent and 2.2 per cent increase in our [estimated] forecast [for 2016 and 2017] adjusted earnings per share, respectively," Hunter commented.
"Despite spending €50m on acquisitions and closing its Irish defined benefit pension scheme, we believe the company still has a potential €60m in its war chest.
"In our model, an acquisition of that size at current multiples could lift FY16E earnings by over 8 per cent."
Fyffes recently invested US$30m to expand its US melon import business – securing more land, packhouses and equipment in Central America for US$18.3m – and US$15m to acquire additional banana farms in Costa Rica.
As a result, Fyffes' melon capacity reportedly rose by 25 per cent ahead of the 2015/16 US import season, which started in November.
"The acquisition of a Costa Rican banana farm simply switches production from leased to owned land while the closure of its Irish defined benefit pension scheme with a final €20m payment closes off exposure to future costs rather than impacting ongoing operations," Hunter observed.
Acquisitions in the balance
As the Investec statement points out, those acquisitions in Central America represent Fyffes' first substantial investments in eight years and, Hunter said, "could signal an increase in management's appetite for more corporate activity".
He added: "Despite the €50m committed to the recent deals, we believe Fyffes' balance sheet could support a further €60m spend in FY16E.
Hunter also recommended that investors took the opportunity to buy into the group. "We view Fyffes as a well-managed company with consistent organic earnings growth which it is now looking to add to through acquisitions. Despite having appreciated 54 per cent year-to-date, we believe the stock remains undervalued."