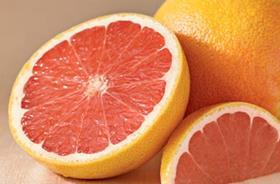 The National Agricultural Statistics Service of the US Department of Agriculture (USDA) has projected an increase for Florida grapefruit and held Florida orange production steady in the December forecast.
In an announcement Tuesday (10 December), the USDA predicted Florida orange production to remain at 74m boxes and Florida grapefruit production to climb 6.5 per cent to 4.9m boxes for the 2019/20 season.
The numbers are a 3 per cent increase for oranges and a nearly 9 per cent increase for grapefruit over 2018/19.
"Today's news is welcome for an industry that has had its fair share of ups and downs,' said Shannon Shepp, executive director of the Florida Department of Citrus. 'The hard work of Florida Citrus growers is evident in theses numbers and on the tables of families around the world who have come to expect only the best from Florida citrus. We are proud to be a staple of holiday celebrations near and far."