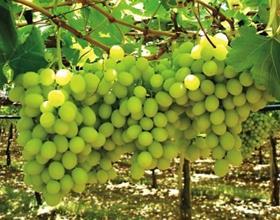 The Moroccan minister of agriculture and fisheries, Aziz Akhennouch, recently spoke at the annual grape festival held in the commune of Charrat, south of Rabat.
According to AllAfrica.com, the minister revealed that the production area for grapes had reached some 49,000ha, yiedling an annual production volume of approximately 172,000 table grapes.
He said that 71 per cent of production was based in the regions of Doukala, Al Haouz, Benslimane, Rabat-Salé, Khemisset and Essaouira.
Akhannouch further highlighted the importance of viticulture in the Green Morocco Plan to boost agricultural production, remarking that the country's vineyards generated no less than Dh196m per year.