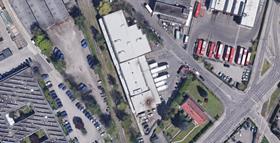 Greenyard Fresh Germany is to sell its distribution centre in Freiburg, in south-west Germany, to a local buyer.
In a statement, the group said it had reached an agreement with the Heizmann family to divest the packhouse, explaining that in recent years the Freiburg centre had increasingly tended to specialise in supplying customers in the foodservice industry.
'This kind of customer's special requirements require tailor-made care and supply processes,' it said.
'Therefore, Greenyard intends to sell its smallest distribution centre with 2,448m² of storage space in Freiburg to the Heizmann family, which will expand it into a location specifically for the catering industry.'
Tim Van Londersele, managing director fresh, said Greenyard supported the Heizmanns' strategy and was pleased to be entrusting the centre's future development to the family.
'The region offers the best conditions for a location that specialises in this customer structure.'
Reiner Scheidler, managing director of Greenyard Fresh Germany, added: 'Naturally, the Heizmann family wants to cooperate with the Greenyard company in various areas, such as procurement and logistics, even after the sale.'