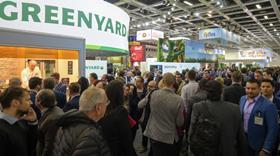 Greenyard has reported healthy year-on-year sales growth over the third quarter (Q3) of 2019/20.
The group's sales ended at €983.7m for the period, up 6.4 per cent on its Q3 2018/19 performance of €924.7m.
For the first nine months of the 2019/20 finacial year, sales came to €2.9bn, an increase of 1.7 per cent compared to the first nine months of the previous financial year.
Greenyard said its fresh segment has been able to reverse a downward trend, which lasted until the first half of the current financial year. In Q3 2019/20, fresh sales landed at €771.8m, an increase of 5.7 per cent versus the same quarter of 2018/19.
"In Q3, Greenyard regained volumes in the market, while in the first half year loss-making volumes were terminated, to a lesser extent combined with product shortages in stone fruit and avocados, which impacted sales growth," the group stated.
"As a result, sales for the first nine months amounted to €2,384.4m compared to €2,378.0m last year."
The Belgian-headquartered group also pointed to solid growth in its long fresh division, with sales rising 8.9 per cent to €211.9m in Q3 2019/20, compared with the previous year.
Greenyard will publish its annual results for 2019/20 on 16 June 2020.