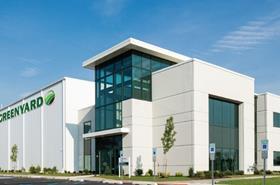 Greenyard has revealed its results for the first quarter (Q1) of the fiscal year, with sales coming in at €1.149bn, double-digit growth of 11.4 per cent compared with the same period last year.
According to the Belgium-based group, growth was mainly driven by faster-than-expected organic growth in a large number of its commercial relationships, with a focus on margin improvement and profitability, as well as a positive Covid-19 impact on volumes within the fresh segment.
Indeed, this volume increase in fresh generated more than €100m from extra sales, with the strong increase in volumes sold mainly thanks to the further strengthening of a large number of Greenyard's long-term commercial relationships, in addition to a positive Covid-19 impact on volumes in a period when out-of-home consumption of fruits and vegetables was replaced by at-home consumption.
Overall, fresh sales increased in the opening quarter from €849.4m last year to €959m, an increase of 12.9 per cent.
The long fresh segment also grew steadily during the quarter, Greenyard said, despite the loss of volumes in the foodservice and industry customer segment due to Covid-19, with sales up from €181.9m last year to €190.3m, a rise of 4.6 per cent.