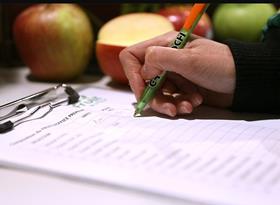 Luxembourg importer Marcel Grosbusch & Fils has set up a new project, Grosbusch Kids, to boost young people's awareness of fruit and vegetables, nutrition and environmental responsibility, in addition to a programme for adults called the Grosbusch Academy, the Luxembourg Chronicle reported.
Grosbusch Kids will invite primary school children aged 7-12 for two-hour visits to the firm's premises, where they can participate in "theoretical, practical and fun activities" guided by the company's experts.
"We help them to learn more about the fruits they find in shops or on their plates, to know when they are ripe, to recognise a persimmon by smelling, tasting and touching it, and even to prepare a fruit skewer to take home with them," explained Lynn Grosbusch, who is leading the project.
"We discuss the seasonal nature of the fruit and the importance of local production by taking the children to our fruit orchards, just next door, or to our urban agriculture section with its herbs and salads, set up within our new premises," continued Grosbusch, "But we also explain how a company like ours is able to offer certain products out of season while still remaining committed to local production."
The project was initially tested last May with 350 school children from the municipalities of Dudelange, Rumelange and Rambrouch, with great success. An official mascot will give the initiative an additional boost, while a dedicated website is scheduled for early 2017 to serve as a point of contact for organising visits.
The Grosbusch Academy, meanwhile, will provide professional training in the company's new Ellange site, which will include a 50-seater amphitheatre, a kitchen workshop and space for practical work.
"We would like to support the professionalisation of our industry by working with the Chamber of Commerce to possibly issue a certificate, and we further hope to cooperate with the ADEM (national employment administration) in order to generate vocations," explained marketing and development manager, Goy Grosbusch.
The Academy programme will reportedly include training on products, client advice, warehouse work and product display. French organisation CTIFL will offer technical training and a chef will be present to prepare recipes for trainees, while local growers will also be involved.
"They will come and present their products, explain the different varieties available on the market and describe their differences," said Goy Grosbusch.