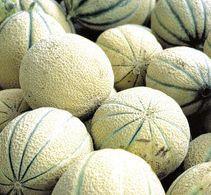 On 3 April, the Moroccan region of Marrakesh was hit by a heavy hailstorm, causing considerable damage to production, according to French news site Végétable.
Melon and apricot production was hit particularly hard, it reported, with an estimated 400ha of melon production affected by hail, perhaps even totally destroyed.
This area accounts for approximately 30 per cent of the region's melon production.
Melon volumes, previously expected to be high due to earlier favourable weather conditions, are consequently expected to be down this season.