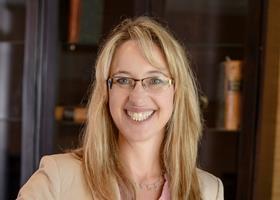 Halls has announced that Tracey Davies is to succeed Pete Backwell as managing director of the group.
Davies, who currently leads the group's fresh produce business, will assume the new role from the beginning of March.
Backwell will remain available to facilitate a smooth transition of leadership until his retirement at the end of July, after which he will stay on the Halls Holdings board as a non-executive director.
He has been group managing director since 2014 and was managing director of Halls Investments for the decade prior to that.
Hayley Newton-Holroyd, chair of Halls Holdings, said Davies has an impressive track record with the group having led the transformation of Deltamune – its biotechnology company in the animal health industry – and then the Halls Fresh Produce business.
Davies started her career at Unilever, leading divisions in Robertsons and Unilever before moving to JSE-listed AECI.
During her 11 years at AECI she led global businesses in the chemicals and food ingredients industries.
She joined the Halls group as the managing director of Deltamune, leading this company through a transformative process to reinvent its value proposition, cement a strong leadership team and achieve a successful financial turnaround of the business.
"In 2018 Davies became the first female managing director of Halls Fresh Produce, the wholly-owned subsidiary of the HL Hall & Sons group.
"She has achieved remarkable success in her various leadership positions, and over the past three years has successfully led the international expansion of the Halls Fresh Produce business, with operations in the UK, France, Netherlands, Spain, China, and Peru," Newton-Holroyd said.
The Halls Holdings board said it is enthusiastic about Davies leading the continued global growth of the businesses as the group's geographic diversification continues.
"While the Halls head and spiritual home office remains at Mataffin, near Mbombela (Nelspruit) in South Africa, the measured and steady implementation of our geographic and industry diversification strategy has seen the group grow significantly in South Africa and abroad," Newton-Holroyd commented.
"The critical mass of the Halls Fresh Produce business is now in Europe, with the Halls International head office in the UK.
"What began as a farming operation in 1890 in the Lowveld of South Africa is today a diversified group of companies with significant interests in property development, pharmaceuticals, technology and financial services in addition to its growing fresh produce business, with offices on four continents.
"I am personally delighted with Tracey's appointment, given that she has the character and business instinct to lead the Halls group wisely and to lift the group to new heights.
"Her leadership and proven performance make Tracey a natural successor to Pete, who has been the architect of our strategy "from Success to Significance" and has been a pioneer in leadership development across our group during his seven years at the helm."
Davies's successor at Halls Fresh Produce is expected to be named soon.