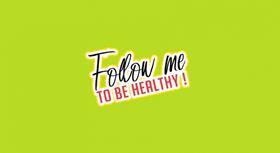 The recently launched Follow me to be Healthy with Europe campaign will be present at the Paris Manga & Sci-Fi Show on 5-6 October, where the team will be challenging visitors to take on the #400g Challenge.
According to Freshfel, the campaign stand promises to test attendees' knowledge of how to obtain the 'strengths and skills' of their favourite fictitious heroes via a range of interactive activities and challenges.
Beyond a chance to meet with some of their favourite influencers, stand visitors will be able to win fruit and vegetable hampers to help them take on the 400g Challenge then and there.
A dietician will also be on hand to answer any questions about the health and nutritional benefits fruit and vegetables can bring to a balanced diet.
The World Health Organization (WHO) estimates that by 2030, more than 50 per cent of the European population will suffer from obesity. To combat this, it recommends individuals to consume a minimum of 400g of fruit and vegetables per day.
Currently, EU citizens are falling well below this consumption rate – with only 14 per cent meeting the recommendation.
The 400g Challenge, headed up by Freshfel and Aprifel, is a proactive response to the growing challenge of the general health of Europeans today and in the future.
Launched in July 2019 and running until the end of 2021, the part EU-funded digital campaign 'Follow me to be Healthy with Europe ' aims to increase overall awareness of the role that a healthy diet can play towards maintaining a healthy lifestyle, to ultimately improve millennials' dietary habits.
Specifically, this relates to how the consumption of a minimum of 400g of fruit and vegetables can contribute to this in a convenient,
tasty way.