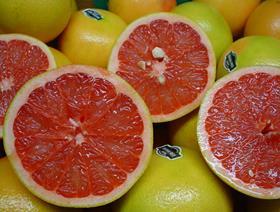 Honduras may be in the midst of political upheaval, but leading grapefruit producer Chumbagua is keen to emphasise that its export campaign has so far been proceeding in line with expectations.

In fact, according to the company's director of operations, Héctor Portillo, Chumbagua has "very high expectations" for this season, during which it expects to market around 11,000 tonnes of fruit.

Part of the reason for this optimism, he explained, was the fact that the company has spent the last 12 months focusing on improving the quality of its production and the external appearance of the fruit.

As a result of the measures that Chumbagua has taken to achieve these objectives, the company is ready to export what Mr Portillo describes as "very well developed and good sized" fruit in its key markets.

"Our packhouses are ready to begin the campaign and all of our personnel has received training on the subject of quality," Mr Portillo told Fruitnet.

Chumbagua is by some margin the largest producer and exporter of grapefruit in Honduras. There are currently only two major producers of grapefruit in the country and Chumbagua accounts for an estimated 95 per cent of overall exports of the fruit.

However, despite Chumbagua's dominance of the sector, Mr Portillo admitted that the company faces some major challenges in its export markets, foremost of which is the task of improving the image of grapefruit among consumers.

"Our fruit has excellent internal characteristics with a superb taste and a high level of juice, which has proved to be very popular among European consumers," he said.

At a global level, Europe, and specifically France, Germany, the Netherlands, the UK and the Scandinavian countries, remain Chumbagua's principal markets, although the company has recently begun grapefruit exports to Russia and Canada. Mr Portillo says that the grower-marketer is also moving closer to entering Asian markets.