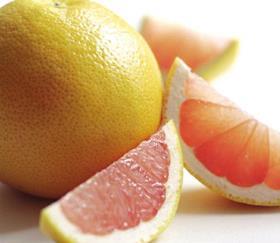 Several leading European fruit importers have voiced concerns over what affect the current instability in Honduras may have over their scheduled import programmes from the country, with uncertainty appearing to heighten in the Central American nation over recent days.

With this year's Honduran grapefruit campaign due to begin shipments in mid-August, importers have spoken of the uncertainty surrounding the start of the deal and whether exports can proceed as normal following the recent military coup d'état.

Netherlands-based fresh produce importer Solfruit is set to significantly increase its grapefruit imports from Honduras this season, from around 450 tonnes to some 5,000 tonnes, after agreeing a major supply deal with exporter Quimistan.

The company's Jeroen Knikkink says he is hopeful the political turmoil will stabilise in time for the start of the season, although he cautions that it "still too early to tell" how events in Honduras will develop.

"We will have a large supply of Honduran grapefruit this year, so I hope it will go through in spite of the political situation," he says.

"There's always a lot of turbulence in these countries and as soon as it starts, it can end, so I hope for the best."

Mr Knikkink says Solfruit is scheduled to import between 15 and 35 containers of grapefruit every week during 10 to 12 weeks, which coincides with the end of the South African grapefruit deal and the start of the Turkish campaign.

Fellow Dutch importer Anaco Greeve also expects to market between 600 and 800 tonnes of Honduran grapefruit this season, which will principally be destined for consumers in the Netherlands, Germany and the Scandinavian countries.

Robert Greeve from the company says that he has not yet received any reports of problems, although he stresses that Anaco Greeve will also be importing some volumes from Mexico.

"According to our suppliers, there's nothing wrong so far, but we will have to see what happens," he says.

In a separate development, the European Union has announced that it has temporarily suspended negotiations with Honduras over a new Agreement of Association with the country following the coup.

The decision means that a scheduled round of talks over the agreement, which were to have taken place next week in Brussels and would have covered sensitive topics such as Honduran banana exports to Europe, have now been indefinitely delayed.