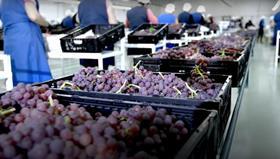 Triton and Abu Dhabi Investment Authority (ADIA) has agreed a deal with Brambles for Ifco Systems, the leading global provider of reusable packaging solutions for fresh foods.
The deal, which was finalised on 31 May 2019, has cost the two investment companies US$2.51bn and makes Ifco a fully independent company, 'able to act agile and flexibly and to offer the industry's most efficient and sustainable fresh foods packaging solutions'.
Brambles, the former parent company of Ifco, acquired the company in March 2011 and since then, Ifco has grown to be the global market leader for reusable plastic containers (RPCs) for fresh foods with 32 subsidiaries around the world, serving more than 320 retailers and over 14,000 producers in over 50 countries.
"We are very excited about the future and very proud to say that Ifco is an independent company again,' said Wolfgang Orgeldinger, who remains CEO of Ifco. 'This independence and the support by our investors will help to drive growth by expanding our customer base, strengthen the ties with existing customers, and enable us to act more flexibly to opportunities and challenges within the markets that we serve.
'I am sure that we will build on the record financial results we achieved last year,' he added. 'Ifco is well positioned for its future as an independent company. Since there will be no impact on our operations, we will continue business as usual and offer our customers the high-quality services and solutions they know."