Company said enhanced system will help it make better decisions and foster success of licensees
Table grape breeder International Fruit Genetics (IFG) has announced that it has completed its digital transformation.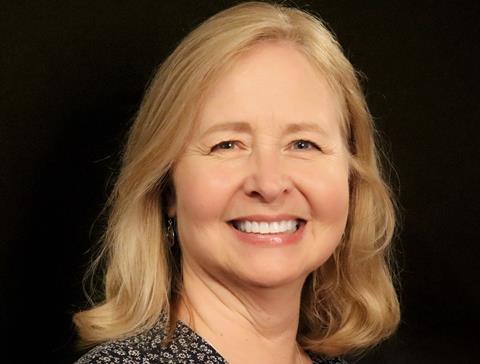 The 21-year-old company said the process will enable it to fully support the success of its licensees through better planting decisions, enhanced variety planning and support, as well as supply-and-demand modelling to optimise varieties in the marketplace.
As a by-product of its licensing, IFG collects vast amounts of data that can now be summarised and consolidated to aid decision-making for itself and its licensees.
The company launched a project to consolidate critical data to develop a more integrated system in 2019 and has since expanded it by linking numerous internal and external applications including the use of artificial intelligence.
It said the newly enhanced system allows it to provide better recommendations, make more informed decisions for both existing fruit varieties and licensees and be led by consumer experiences.
"Like many companies today, IFG is transforming and improving its data processes. We are taking advantage of newer digital tools that allow both old and new data to be analysed and utilized for greater insights and predictive analytics," said Carol Higgins, solutions architect/manager IT at IFG.
"The automation of IFG systems and data collection methods provides a myriad benefits. The three IFG licensee support pillars of Commercial, Quality and Technical contribute to and utilise the extensive data collected.
"The IFG team's expert advice is shared throughout the supply chain, ranging from the field to harvest, packaging and sales. Our number one goal is to support the success of our licensees."
Impact of digital transformation
IFG said its unique business model – renting its varieties and trademarks rather than selling them – allows it to engage with licensees and the marketplace each season.
The data collected on fruit sales is extensive and provides invaluable insight when consolidated and anonymised. IFG is the only fruit breeder in the world deploying these systems and leveraging data in novel, value-adding ways.
Standardised data collection tools
Higgins said she wanted to ensure everyone was using the same tools to collect and take notes in the field – as these readings are mission-critical to providing the right advice for growers in vastly different regions.
As such, she provided staff with more sophisticated solutions, such as globally standardised tools that can work offline to gather data and the development of an internal database to store and quickly analyse the vast amount of information collected.
IFG claimed its database is unique and something that no other fruit breeder offers in terms of the research, reports, and tracking of variety performance data.
Higgins noted that prior efforts to collect data ranged from using spreadsheets to the paper and pencil method. "With all IFG personnel using the same tools, information is being collected in a more consistent manner which can now be fed into the AI algorithms fostering insights and leading indicators in easily digestible formats," she said.
Organised and streamlined terabytes of data
One of the company's main goals was to streamline its massive data quantities, allowing historical and recent data to be used for research and reporting to provide licensees with a snapshot of their performance in the marketplace.
"IFG uses its team to gather the tools necessary to help its licensees succeed and ensure that decisions are not made anecdotally," the company said.
Additionally, the new data strategy has helped the IFG research and development team engage in the natural breeding processes to develop new varieties of table grapes and sweet cherries.
"We have tens of thousands of new seedlings every year. The ability to sequence the genome of virtually all individuals of our breeding populations has helped create amazing new opportunities in breeding," said Dr Chris Owens, lead plant breeder, IFG.
"It also has its challenges. The volume of data is so large that it can be difficult to analyse and process. Still, fortunately, thanks to new software, we can now analyse and utilise the treasure-trove of information."
Protection for IFG IP
IFG said the new technologies and systems will also allow it to better manage a vast portfolio of intellectual property assets. It enables executives to know where every plant is being grown and produced throughout the globe, aiding in IFG's IP protection and the rights of the licensees who grow IFG fruits.
"Digital transformation is one more way to highlight what it means to be a partner for life with our licensed growers," said CEO Andy Higgins.
"Because of this transformation, IFG has insights across many markets that can be used to show licensees how to improve and be more successful in their plantings and to have more confidence that their planting decisions will meet their market and profit objectives. The use of this diverse data is unique to IFG and just another way that we are leading the way in fruit breeding and licensee support."