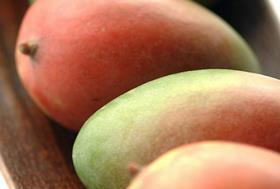 Ripening room specialist Interko has said that it will target the growing demand for avocado and mango ripening solutions across the Americas when it attends PMA Fresh Summit in Anaheim.
Interko has identified potential throughout the Americas to improve fruit ripening facilities for both the domestic market and the export trade. With that in mind, senior business development manager Anna Zegveld will be on hand in Anaheim.
"We see good opportunities, especially in Mexico, Central and South America, plus Canada, and the USA more generally,' said Interko's managing director/partner Chris Maat. 'Thanks to our expertise, cutting-edge technology and tailored solutions, Interko can truly revolutionise how local operators ripen fresh fruit in the Americas.
"It's not just about knowing how to ripen fruit,' he continued. 'You have to consider what type of boxes are being used and how those boxes are organised in a ripening room, as well as how the logistics are coordinated with the customer, and for whom the operator is ripening; whether it's the end consumer or for the fruit to be airfreighted abroad.
"You need to analyse each operator and their business to find a fitting solution,' Maat noted. 'This is where Interko excels. We offer a complete scope of ripening rooms that we can tailor to the specific set-up and individual requirements of any operator. Whether you want to ripen large volumes, interchange between ripening different fruits, or require an adaptable room to accommodate varying volumes, Interko has the solution. Our energy-efficient technology is an added bonus."
Interko's range of ripening rooms – Ultimo, Axesso and Optimo – are designed to accommodate operators of all sizes throughout the Americas.
Zegveld comments: "Across this region, there is growing demand for ripe-and-ready tropical fruits, particularly avocados and mangoes, as well as for banana ripening. Our continuous investment in research and development means that Interko remains the world's leading supplier of the most advanced, sophisticated and energy-efficient fruit ripening solutions. We have a growing presence in the Americas, and I look forward to building on that business."