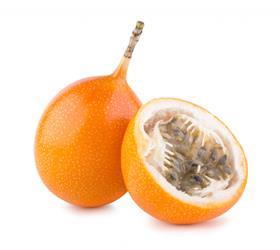 Import Promotion Desk (IPD) will be presenting fresh fruit offerings from Ecuador, Colombia and Peru at this year's Fruit Attraction trade fair, which takes place on 5-7 October in Madrid.
In addition to this, the import promotion initiative will be showcasing further specialities from Egypt, Côte d'Ivoire, Ghana and Ukraine.
All in all, IPD supports a total of 30 companies from its partner countries, as well as further producers from Morocco and Ethiopia as part of its cooperation with GIZ, Germany's association for international cooperation.
A large range of subtropical and tropical fruit is supplied by Colombia, including mangoes, avocados, granadillas and maracuyas. Colombian companies will also be introducing lesser-known varieties such as pitahayas, mangosteen and naranjilla at this year's trade show.
The Colombian companies in the IPD programme will also offer their entire range of products in organic quality.
"The offer from Colombia serves not only the demand for exotic fruits, but also the desire for sustainable offers," said IPD sourcing and markets expert Daniel Oppermann.
"Since our policy is to give consideration to importers' needs, organic certification for fruit and vegetables is a high priority in our sourcing activities."
Further IPD involvement in South America is to be seen in Ecuador and Peru, where it assists small and medium-sized enterprises in accessing the EU market.
In Ecuador, for example, IPD works together with an organic producer offering bananas not only in organic, but also in Demeter quality.
IPD will also be accompanying Peruvian companies at Fruit Attraction who produce fresh ginger and curcuma– both also much in demand in organic quality.
Ukraine: Guest Importing Country
IPD will also represent Ukraine, which together with Brazil, is Guest Importing Country at this year's Fruit Attraction.
IPD has been actively involved in Ukraine since 2019, offering support, among others, to companies in the agricultural sector who will be presenting Hokkaido pumpkins, watermelons, plums, peaches and sweet potatoes at the exhibition.
There is also a constant increase in Ukrainian organic produce on offer. "Ukraine is a good choice as guest country since it is one of the world's major agrarian producers," Oppermann said.
"The good quality of the agricultural products as well as the short distances to the EU market and the correspondingly reduced carbon footprint speak in favour of the offerings from Ukraine."