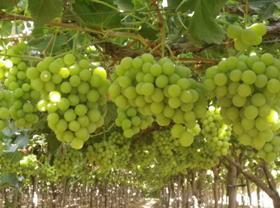 The Germany-based Import Promotion Desk (IPD) initiative has announced that it is to host a virtual B2B event in May showcasing fresh produce from a range of key African suppliers.
Offerings from Egypt, Ethiopia, Côte d'Ivoire, Ghana and Morocco will be in focus at the 'Fresh Produce' event, which runs from 10-28 May.
Africa-grown mangoes, grapes, citrus, pomegranates as well as sweet potatoes, fresh herbs and sugar snap peas are some of the products that will be presented during the event.
'The range of products from our African partner countries is very diverse,' said Daniel Oppermann, IPD fruit and vegetable specialist. 'Of course, there are a variety of suppliers and qualities in the countries. That's why we take the time and do the sourcing on site, visit potential suppliers, check their offer and make a pre-selection. We visited and selected all the companies we present before the Covid pandemic."

In addition, IPD will welcome other companies from partner countries Ecuador, Colombia, Peru and Ukraine at the event.