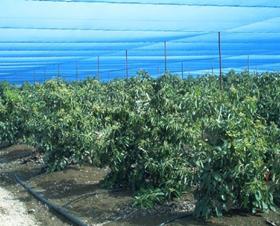 Israel is set to bounce back from two disappointing seasons to experience a boom in avocado yields this season, according to statistics released by the Israel Plant Production and Marketing Board.
This year's crop is forecast to climb to 80,000 tonnes, a considerable boom on the two previous seasons which were hit by cold weather in 2008 and the intermittence phenomenon in 2007, leading to yields of around 50,000 tonnes.
Exports for the 2009 campaign are expected to hit 50,000 tonnes, the Board said, with returns pegged at approximately €70m. Agrexco's share of export volumes is set to make up 70 per cent of overall volumes.
The season began with the Etinger variety in October, followed by Pinkerton, Fuerte, Ardit, Nabel, Reed, before ending with Hass avocados in May – a variety that is set to see a 30 per cent increase in exports this season.
Volume growth is being aided by a steady increase in production area, which is climbing by 300ha-400ha each year, and the replacement of older, unprofitable orchards with younger groves.