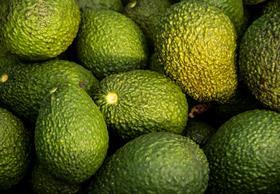 Hass avocado exports from the Mexican state of Jalisco grew 17 per cent in 2020 in spite of the challenges of coronavirus.
Ignacio Gómez, director of Jalisco grower-exporter association Apeajal, told El Economista that the green fruit was shipped to 21 countries, mainly in Europe and Asia.
Apeajal anticipates double-digit export growth in 2021 as new markets continue to open up.
"We've been working hard to gain access to new markets with great potential such as the US and China; if these open up the growth figures could be exponential," Gómez said.
"Even if we stay the same, the growth rate of exports will continue at the same rate; that is 10, 15 or even 20 per cent per year."
Gómez noted that the collapse in wholesale avocado sales caused by the closure of hotels, restaurants and cafes during Covid-19 lockdowns had been offset by increased household consumption as more people recognised the health properties of avocados.
According to Apeajal, in 2020 Jalisco producers exported 112,000 tonnes of avocado, of which 35 per cent went to Europe (mainly Spain, the Netherlands, France, the UK, Germany and Belgium), 30 per cent to Canada, 25 per cent to Japan and the remaining 10 per cent to Central and South America, the Middle East and Hong Kong.
Gómez said that he was hopeful that Jalisco avocados would secure access to the US market, even though the Trump administration had previously blocked such attempts, and that state officials would continue negotiations with their US counterparts.
"The new secretaries and middle managers [of the Biden administration] are just taking office, but we are in coordination with Sader (Ministry of Agriculture and Rural Development), Senasica (National Service of Health, Safety and Agrifood Quality) and obviously the issue of access of Jalisco avocado to US is on the table," he said.