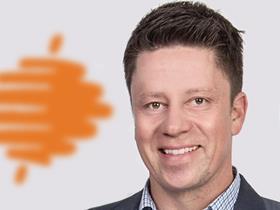 Switzerland-based fruit company Kölla has appointed Patric Gutknecht as its new head of sales and business development.
Gutknecht, who will take up his new role on 1 January 2019 and will be based at the group's headquarters in Bern, was previously commercial manager for fruit and vegetables at Swiss agricultural giant Fenaco; he brings with him more than two decades' experience of the international fresh produce business.
"This trained agricultural trader brings over 25 years of industry experience, which he will use to successfully adapt the company to future market requirements," said a spokesperson for Kölla, adding that Gutknecht was not just a talented industry player but also a character with great potential to lead.
"[He] brings dynamism and a sensitive market understanding along the entire value chain. In particular, extensive qualifications at home and abroad make Patric the ideal candidate for this internationally oriented [company]."
The Kölla Group manages various fresh produce import and supply activities from locations in Bern, Düsseldorf, Munich, Valencia, Venlo, Perpignan, Bolzano and London.