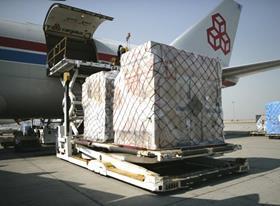 International logistics group Kuehne and Nagel (K&N) has revealed that it is back on the road to profitable growth with a strong set of results for 2013.
The Switzerland-based company said that it had increased its operational EBIT by 9 per cent in 2013, with turnover slightly higher at CHF20.93bn (€17bn).
K&N's operational result increased 4.6 per cent to CHF962m (€792m), and net earnings improved to CHF607m (€500m).
"In 2013, the Kuehne and Nagel Group fully concentrated on profitable growth,' explained Dr Detlef Trefzger, CEO of K&N. 'Through organisational adjustments, streamlined cost structures and a clear focus on margin improvements we achieved the goals we had set ourselves.
'I would like to emphasise the excellent performance in airfreight and the strong improvement of results in contract logistics,' he continued. 'By concentrating on selective growth in seafreight, we succeeded in keeping margins stable despite high volatility of rates. The implementation of the new overland strategy also led to an improvement in profitability.
'Our 2013 results confirm the strength of our business model, the efficiency of our focused approach, and the value our solutions offer to customers,' he added.