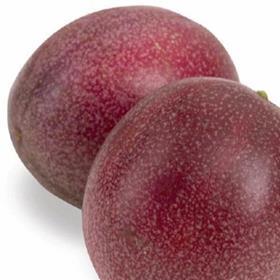 After almost 20 years of research in Kenya, a newly commercialised passion fruit variety is enjoying good sales in the European market.
The variety was developed by the Kenya Agricultural Research Institute (KARI) a few months ago, with the latest figures (from January) showing that the country has exported over 779 tonnes of passion fruit to Europe, accounting for about eight per cent of total exports.
"The new variety has shown great potential despite only being available to the market for about six months,' said Joseph Njuguna, fruit scientist at KARI. 'It is sweeter than most of the conventional varieties and it is also higher in nutritional values such as Vitamin C. It is now making inroads into the European market, mostly in France and Spain.
"The variety is known as KPF 12,' Njuguna explained. 'Two further varieties that were released this year are known as KPF 4 and KPF 12 respectively, and these hybrid varieties are also very tolerant to diseases.'
Exporters are making big profits already from the new variety, about 45 cents in US currency per single piece of fruit sold in the European market.
"I can easily make US$1,000 per 50,000 single pieces of passion fruit, all the major varieties included, based on demand,' said Waweru Njoroge, a passion fruit grower-exporter based in western Kenya. 'I can testify that it is difficult to meet the demand. I only produce 25 per cent of the total demand. The new variety that I export to Europe is KPF 4.
"I can say that the major problem in Kenya is the lack of space of the availability of land to cultivate passion,' he added.
Equity Bank, Kenya's largest bank in terms of assets and the 99th largest in the world, has started a programme of offering loans to passion fruit farmers to help them improve cultivation quality.