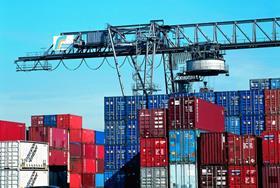 Switzerland-headquartered logistics group Kuehne and Nagel enjoyed a postive year in 2018, with strong results helping it expand its position as a leading logistics provider.
Net profit for the company increased 4.3 per cent from CHF740m to CHF772m, while gross profit rose to CHF7.7bn.
"2018 was another successful year for Kuehne and Nagel,' said group CEO Detlef Trefzger. 'Despite the market weakening at the end of the year, we succeeded in increasing our net turnover, gross profit and EBIT once again. The consistent implementation of our business strategy was decisive for this success.
'In 2019, we aim at growing twice as fast as the market and improving our results further, complemented with selected acquisitions to our portfolio,' he added.