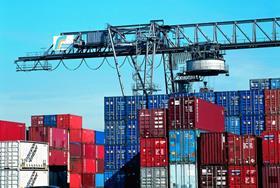 Logistics group Kuehne and Nagel has reported on a positive third quarter of 2020, with its operating result (EBITDA) jumping 27.1 per cent year-on-year to CHF600m from CHF472m.
Net turnover for the first nine months of 2020 amounted to CHF14.8bn, a drop of 6.3 per cent, and EBIT to CHF 790 million, down 0.5 per cent, with currency fluctuations having a 'significant negative impact' on both.
'With our motivated team, we are ready for further growth together with our customers,' said Detlef Trefzger, chief executive of Kuehne and Nagel International. 'Even though we expect considerable uncertainties in the coming months, we are well prepared.'
In the third quarter, the group's seafreight segment saw EBIT rise 12.3 per cent, while air logistics climbed 19.1 per cent and road transport fell 29.4 per cent.
Enjoyed this free article from Eurofruit Magazine and its team of editors? Don't miss out on even more in-depth analysis, plus all the latest news from the fresh produce business. Subscribe now toEurofruit Magazine.