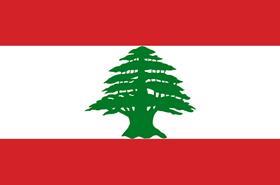 At least one massive explosion at the port of Beirut, Lebanon, has left more than 100 people dead, injured thousands and crippled infrastructure.
Added to the impact of Covid-19 and the country's worst economic crisis in decades, the tragedy, which destroyed the port's granaries, risks sparking a major food crisis.
Lebanon imports as much as 80 per cent of its food needs and is especially dependent on imported soft wheat to make Arabic flatbread, a national staple.
Earlier this year, around half of Lebanese citizens were already struggling to buy basic food essentials due to the severe economic crisis facing the country.
According to shipping agency GAC, the explosion destroyed virtually everything in the port and the surrounding area up to a radius of 10km, Lloyd's List Maritime Intelligence reported.
Lebanon's prime minister, Hassan Diab, stated that the likely cause of the blast was 2,700 tonnes of ammonium nitrate, a chemical mainly used for fertiliser, that had been lying unsecured in a warehouse for the last six years.
Al Jazeera reported that since the cargo of ammonium nitrate was diverted to Lebanon in September 2013, multiple letters had been sent by customs officials to an 'Urgent Matters judge' recognising the danger of keeping the chemical at the port and requesting a solution. In spite of such warnings, the ammonium nitrate apparently remained in the hangar.
According to maritime security consultancy Dryad Global, local sources reported that almost all of the port's logistical infrastructure had been destroyed by the blast, while the status of nearby vessels remained unknown.
Maersk revealed that its Beirut office building had been damaged, but that all staff were accounted for. Hapag-Lloyd said that its agent's office had been completely destroyed, but that all staff were safe.