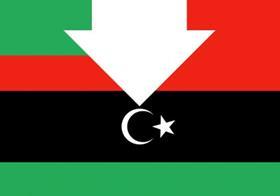 The ongoing upheaval in Libya is adversely affecting Italy's fresh produce exports to the country, Italian agricultural association Coldiretti has reported.
According a study published by the group, Italy's overall grocery exports to Libya are 56 per cent lower this year than in the same period of 2010.
Libya's imports of Italian tinned tomatoes and fresh fruit together make up 56 per cent of the European country's total grocery exports to the country.
'In 2011, food and drink exports from Italy to Libya have more than halved as a result of the impact on trade caused by revolution in Italy's principal commercial partners in the Arab world,' the association commented.
An end to the conflict was hugely important to the future success of Italy's fresh produce sales to the region, Coldiretti suggested.
'If Italy is strongly dependent on Libya for its energy resources, the Made in Italy agricultural brand represents tinned tomatoes, fresh fruit, biscuits and chocolate with a value of more than €100m in 2010.'
'It's an important commercial flow which has progressively reduced to the point where it's almost nil during the last few months but which looks like it might recover shortly.'