Group strengthens its commitment to Southern Europe with the opening of its new offices in Madrid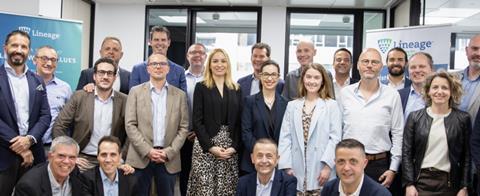 Lineage Logistics, the global temperature-controlled solutions provider, has opened a new Southern Europe headquarters in Madrid as part of its continued investment in the region.
With the launch of a dedicated fresh produce service, Lineage Fresh, along with other investments in freight forwarding and transport fleets, Lineage said it aims to connect Europe's food supply chain more efficiently and give customers a one-stop-shop solution when moving their products from Southern to Northern Europe and beyond.
In September 2022, the group acquired Grupo Fuentes, one of Spain's principal transport and cold storage logistics providers.
"Spain is the door to Southern Europe and one of Europe's main markets for fresh produce. Lineage has chosen to invest in our presence here to better meet the needs of our customers in Europe and worldwide," said Raul Fores Valles, regional vice president, Southern Europe.
"Our new offices in Madrid will help us leverage our recent investments in transport and freight forwarding services to more efficiently connect customers to the world."
Lineage first entered the European market in 2017 and now has a strong European network of over 70 cold chain facilities in 11 countries, including six facilities in Spain, two in Italy and three in France.
The company has made significant investments in its Southern European footprint and transport fleet, connecting customers to hubs in Northern Europe and beyond. Lineage first entered Spain in May 2021, with the acquisition of warehouses in Navarra and Asturias from Frigoíficos de Navarra and Frioastur.
Lineage also announced the recent expansion of its coldstorage facility in Aarhus, Denmark's biggest container port.
The investment more than doubles the capacity of the previous facility with room for future expansion to meet growing customer demand.
The Aarhus facility is equipped to handle many types of food products, but specializes in receiving, handling and exporting seafood, pork and dairy products.