Leading South African fresh produce companies join forces combining 8m cartons of import and export volume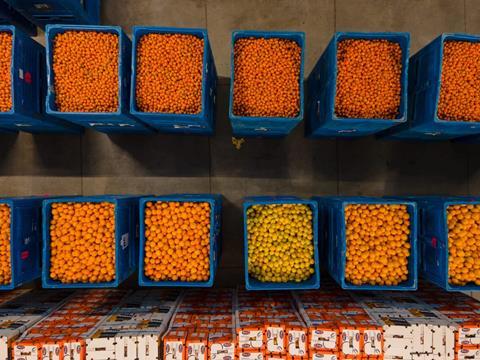 Lona Group has acquired a stake in The Unlimited Group (UG) joining two of South Africa's leading fresh produce companies.
The two companies will have a combined fruit and vegetable export and import volume of more than 8m cartons and over 4,000ha of fruit on owned, managed or licenced farms.
Spencer Johnson, managing director of the Lona Group, said he was excited about the tie-up because it ticked boxes on so many levels.
"There is a natural fit between UG's summer fruit business and Lona's citrus business. Combining our businesses means that economies of scale in each of our key fruit categories can be unlocked," said Johnson.
"We are aligned on our vertical integration. We run our considerable farming operations in citrus, mangoes, stone fruit, grapes, olives and vegetables fully aligned with our marketing (LonaFresh, Icon Fruit, Yukon and Taste) and logistical divisions."
Hans Christiaan Muylaert-Gelein, managing director of The Unlimited Group, said his company stood to benefit from Lona's deep capital investment in fruit packhouses, cold rooms and port facilities across the country.
This included the soon-to-be-opened Sawmill packhouse in Franschhoek, where 1m cartons of stonefruit will be packed in summer and 1m cartons of citrus will be packed in winter.
"Combining our fruit IP portfolios across stonefruit, citrus and nuts will allow us to accelerate innovation, double down on technical support to our growers and, at the same time, allow us to take the long view," said Muylaert-Gelein.
"Both Lona and the Unlimited Group have been around since the early days of deregulation, so we knew of each other. Both Spencer and I are keen open-water swimmers and we've had many conversations about how a joint business would look.
"The more we talked about this, the more that narrative became compelling. When two Unlimited Group shareholders wished to exit, the opportunity came around to make this a reality."
Muylaert-Gelein said the strategy to develop dynamic export sales alongside a sustainable local operation serving the top retailers in South Africa would remain a cornerstone of the business.
"Having a bigger canvas will also allow us to run our ESG agenda more effectively. Lona has made great strides in transforming its business over the past decade and is now one of the few large-scale agricultural businesses with a Level 2 B-BBEE rating. Meanwhile, our sustainability unit will continue its work on food waste, carbon, water and sustainable packaging," said Muylaert-Gelein.
New investors back Lona
African private equity fund manager Phatisa has led a consortium investment into Lona Group to drive growth and investment into cutting-edge, sustainable food production.
Phatisa and the development finance institutions (DFIs) British International Investment ("BII" - formerly known as CDC Group), Norfund, and Finnfund, acquired a significant minority stake in South African-based citrus and fresh-produce exporter.
The investment was announced just days Lona's Unlimited Group move. The consortium's expansion capital is expected to will be used to further improve Lona's facilities, particularly the building of new packhouses, orchard netting to protect crops from adverse weather, the development of new innovative fruit and value-add products, as well as making the business more climate resilient whilst reducing its carbon footprint.
Martin Kromat, senior partner of Phatisa said Lona chief executive Spencer Johnson and his team had built an impressive business.
"Integral to our negotiations with them has been our partnership philosophy, and shared belief that we can achieve commercial outcomes while safeguarding the environment and communities which Lona touches," said Kromat.
"Together with our co-investment partners, we are genuinely excited to play our part in the business' continued growth and domestic as well as export expansion."