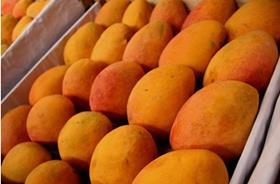 Peru exported 272,000 tonnes of fresh mangoes worth US$455m tonnes between January and November 2021.
The figures represent a 17 per cent decrease in shipment volume, but the value of exports grew 4 per cent.
Consultancy firm Fresh Fruit Peru said the reduction in supply caused prices to increase by 26 per cent compared to the year-earlier period, reaching as much as US$1.69 per kg.
The main destinations for Peruvian mangoes were the Netherlands (33 per cent), US (32 per cent) and Canada (6 per cent).
The average price paid for Peruvian mangoes in this market was US$1.41 per kg, 25 per cent more than in the previous period.