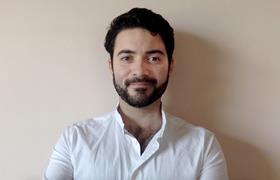 The Assembly of European Horticultural Regions (AREFLH) has announced that Luca Contrino took up the position of EU policy officer at the beginning of March.
Contrino replaced Andrea Tivoli, who spent four years at AREFLH. Tivoli has left to take up a role in rural development service at the European Commission.
AREFLH said that Contrino, would use his past experiences within the EC to extend the network and lobbying missions of the Assembly.
His tasks currently cover issues such as the monitoring of the CAP and the fruit and vegetable CMO, the Green Deal and the Farm to Fork strategy.

"We wish Andrea Tivoli much success in his new role and thank him very much for his valuable work during these four years at AREFLH,' said Simona Caselli, president of AREFLH.
'With the arrival of Luca Contrino the association continues to invest in an ever more effective relationship with EU institutions for the benefit of its members,' Caselli added.